Alright so this is my wrap up post for the Wicked Valentine's Read-A-Thon hosted by
MySelfConfessions
. I would have to say that I'm a little disappointed with myself I wanted to get further into my TBR Pile but it wasn't to bad ether.
Goals Met:
Read 4-5 Books
Read 1,500 Pages
Read two Kindle Books
Write 5 Reviews
Wow I met all of my goals for this Read-a Thon!
Total Pages Read:
1604!
Books Read: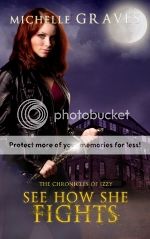 Ok so I didn't do to bad for this Read-a-Thon but I still could have done better. A lot of the books that I read were for reviews. Most of them were not on the original list of books I posted at the beginning of this Read-a-Thon. I did enjoy almost all of the book in the list that I did read though. I can't wait for the next Read-a-Thon I end up doing and hopefully next time I'll read more than seven books.